Sedation Dentistry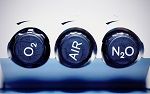 Many people have a fear of the dentist because of previous negative experiences and anxiety from prior dental work. At Mashni Dentistry we do our best to make you comfortable in your experience and visits here. With some patients that does require implementing different levels of sedation so we can provide the needed treatment.
What is Sedation?
Being under sedation allows for a state of reduced stress and anxiety. You may even be able to take a nice nap in our chair and wake up with your dental needs addressed. Different methods of sedation can be done depending on your individual needs. If you feel this is needed for your treatment we would love to review your options with you.
How long does it last?
Sedation can be in the form of laughing gas, a pill that you take before your appointment, or through IV administered medications. Depending on the form the effect is different. You will be sedated enough time for your procedure along with some recovery time. Some effects may last through the day. You will need someone to drive you to and from your appointment with some of the sedation options.
Is sedation safe?
With all our patients we conduct a comprehensive medical history including previous health concerns and current prescriptions. With this information about yourself we can perform your sedation with very little risk. If we see any issues due to your medical history and medication we will discuss these with you.
Will I always need sedation?
We value the relationship we build with our patients. With the trust we hope to build along with our gentle dentistry many patients with dental anxiety can overcome their fears. We hope we can help you on your journey to a healthy mouth.
What Our Clients  
Are Saying

 I visited Dr. Mashni for my semiannual check-up. He has been my dentist for 30 years. He has done all kinds of work in my mouth, from removing and replacing old fillings, putting in crowns, and even replacing a severely damaged tooth with a dental implant. He is always patient, takes time to explain what he is doing, and always does a good job. Some of his work borders on artistry. I have a crown on a prominent front tooth. He has so exactly matched the color of that crown to surrounding teeth that it is impossible to tell that it is not my natural tooth. I would not hesitate to refer others to him. And I do not look forward to the day he retires. He's a GREAT dentist.

- Peter

Read Yelp Reviews